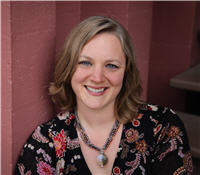 Jennifer Danhauser, LPC
ph: 907-978-4978
email Jennifer
My training is focused in Dialectical Behavioral Therapy (DBT) and Prolonged
Exposure Therapy (PET). DBT uses a strong Cognitive Behavioral approach along
with mindfulness, which offers a compassionate and scientifically sound treatment
for those who have struggled to reach or maintain a life worth living. PET is a
treatment focused specifically for trauma and works with those who have a memory
of what occurred.

I bring my dedication and experience into each session. My therapy process
involves genuineness, respect, warmth, acceptance and accurate empathy. I will
help you gain a clear understanding of the process of change and empower you to
make effective changes to accomplish your goals. Validation of your experiences
and recognizing when acceptance is needed will also be part of the process.

Most of my private practice experience is with adults and children in both individual
and group settings. I am open to working with children starting at about age
ten and up. Working with couples and families is also available.

Masters in Mental Health Counseling
Licensed Professional Counselor
National Certified Counselor
Download and complete these forms prior to your first appointment. If you are the responsible party, please complete these forms yourself. If you are not the responsible party, we must obtain written consent of the legal guardian or other authorized legal representative prior to rendering services in the event the client is a minor child, an adult who is legally incompetent, or an adult incapable of giving informed consent.
In case of technology failure, please click here to contact us.